People worldwide are reading Parenting—Let's Make a Game of It and learning how to discipline a child playfully. By creating games, they're turning around frustrating situations and making parenting easier—and more fun.
But it doesn't stop there. They're also empowering their kids and spending more quality time connecting with their family.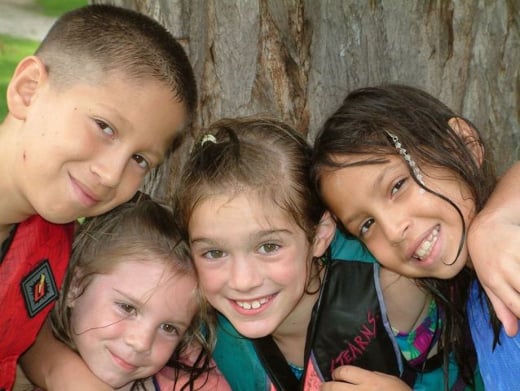 Even after reading one short 5-minute chapter, these parents were inspired:
Shannon got her school-age kids to willingly clean up the house.
Julie's preschool son stopped fussing in the car.
Jody prevented a two-year-old meltdown with an impromptu find-the-missing-favorite-dress scavenger hunt.
Here's How They Playfully Disciplined Their Kids
Getting Kids to Clean Up
From Shannon (Toronto, Canada)
Thank you for your fabulous ideas. Last night, I needed the kids to help clean the house, fast… they wanted to see a quick episode on TV.
But I really needed the house cleaned up before we had people over. So, here's what I told them.
"Okay… here's the deal… I'm going to call out 10 random clean-up tasks each… and 10 for me too. When we've each done 10, we'll watch the show. As soon as you've done a task, come back quickly and I'll give you another."
The house, seriously, was tidied up in FIVE minutes. Have I mentioned, 'thank you, Karen!!'??
---
Stopping a Child from Fussing
From Julie, Fab Working Mom Life mommy blogger (Honolulu, HI)
This morning we were driving to my son's OT appointment and he was sleepy and in a bad mood.
To help the situation and cheer him up, I started a little I Spy game, asking him to name things of a particular color he saw out the window.
He really got into it, telling me he saw the grass and trees for something green, and the sky and cars when I asked for something white (no sunshine today, unfortunately, just an overcast day).
Then we started talking about the trucks and I Spy-ing various bulldozers and excavators.
My four-year-old's mood improved, and we got to the office asking and answering questions, which is also one of our goals for Speech Therapy.
---
Preventing a Tantrum
From Jody (Miami, FL)
As you can imagine, my two-year-old granddaughter was sobbing uncontrollably when we couldn't find her special yellow dress.
While her mom and I frantically searched the house, she only cried and screamed louder.
We could see a meltdown ready to erupt.
After a few minutes of this two-year-old catastrophe, I remembered your trick and clasped my hands and squealed,
"We're going to play a mystery game! Want to play with us?"
It was amazing. She immediately stopped crying and held my hand while I cheerfully said,
"Is your yellow dress in this drawer? Let's look! Nope, not in there. Where else could it be?"
Pretty soon she was squealing with us as we went through the house and finally found it in the dryer.
You're right, it works! The game changed this dreaded event into something fun. Thanks!
---
Want to Make Parenting Easier?
You too can learn how to discipline your child playfully with Parenting—Let's Make a Game of It. With each whimsical, stand-alone chapter, you'll gain new insights on getting kids to cooperate… and have a few laughs.
Take a peek at the Table of Contents or go ahead and read a sample chapter.
Cheaper than a burrito at Chipotle… and as delicious.
Save with the Special!
eBook $4.99 at Amazon, Kobo, and Barnes & Noble. Paperback $8.99 at Amazon.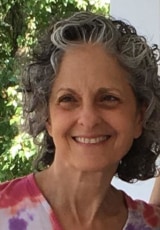 "This delightful, whimsical book is a fun, easy-to-read treasure. It is playfully and powerfully presented for most anyone who has children in their lives. I am excited to pass this on to parents and educators who will benefit from its wisdom."
—Missy Brown, founder of Deep Play for Kids
Can't Get Enough Parenting Tips?
Check out these popular posts from my blog: