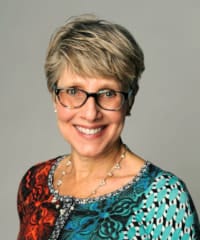 Hi there! I'm Karen, a mom who loves playful parenting and is super close to my two grown kids. Enjoy every minute with your child because it goes by fast… my daughter and son are now in their mid-twenties.
I've spent my life immersed in playful parenting, and I love making learning fun.
For over twenty years, I've worked in K-12 Education Technology engaging kids in STEM (science, technology, engineering, and math). Fortunately, I've been able to structure my career so I could be home each afternoon with my children. Even though I shared custody, we spent a lot of time together.
Let's get real. While parenting is rewarding, it's also stressful.
Like those times when your child doesn't cooperate, argues, and even throws a tantrum. When you rapidly blink away tears before they stream down your face. Sound familiar?
I remember those overwhelming, disheartening, downright exasperating days where my kids drove me crazy. And being divorced made it especially difficult since I could no longer depend on another adult in the house to help. Nope, I was on my own.
To make matters worse, I was a stressed-out single parent.
I had to do something.
So, What Did I Do?
Luckily, my parents set a positive example with playful parenting. They embraced a "can do!" spirit, used their imagination, and created games to turn around challenging parenting moments.
Instead of nagging and yelling, they used a playful approach, which made life more enjoyable for everyone.
When I became a mom, I experienced firsthand the benefits of this positive, playful approach. It made parenting more fun, empowered my kids, and connected our family. Goodbye nagging, yelling, and those annoying power struggles. (Did I mention that one of my kids is VERY strong-willed!)
This playful strategy was a key technique I used from my parenting toolset.
See this photo?

I clearly remember that day. There were piles of laundry that I had to put away. But that's not what my kids wanted me to do… they wanted me to play with them.
So, what did I do? I made a game of it.
I reached into the laundry basket and pulled out two of my son's clean bathing suits. Then plop, they went on my kids' heads. The result? Putting away laundry was never so much fun!
Why I Wrote this Book
After fifteen years of growing an educational tech program, I left and pursued my childhood dream of writing a book. People always say to write about something you love, so what better topic than playful parenting.
Recently, I was going through boxes and found a "When I Grow Up" paper from when I was ten years old.  I wanted to be an author… and a playful mother!
So, it made perfect sense to write about something near and dear to my heart… playful parenting.
Welcome my third child: Parenting—Let's Make a Game of It.
Being a natural-born planner, I designed my book to meet the following objectives:
My grown kids had to like the idea or I wouldn't proceed. To my surprise, they LOVED it, and it was fun going down memory lane together. They even helped with story ideas, edited chapters, and encouraged me to add more snarky inner thoughts. My kids were also incredibly supportive and coached me to keep going. (Thanks again kids!)
The book should mirror playfulness, so it's a collection of amusing short chapters written in the first-person narrative. It is similar to the Chicken Soup for the Soul series.
Life is way too stressful and serious, so I wanted my book to entertain, inspire, and even make you laugh. Unlike other parenting books, mine reads like fiction and the how-to messages are shown through whimsical chapters.
Since parents are busy and don't have much time, I wanted my book to be easy and quick. Each chapter stands alone, so you can easily read a story in only 5-10 minutes. Also, you can flip through and read in any order by a particular challenge.
We've all had frustrating experiences where our kids drive us crazy. Who hasn't? My book uses a down-to-earth tone, so it's totally relatable. You're inside the mom's head with her snarky, heartfelt, and honest thoughts.
I wanted my book to share tips for making learning fun, so the book includes the elementary school years. Does your child need help writing? Are they procrastinating a school project? How about having your child organize and prioritize their weekly folder that's packed with papers? No worries. There's a game for that!
My book should also share some CBT (Cognitive Behavioral Therapy) techniques I used to teach my kids coping skills. There's a section, "Oh No, My Child is Distressed" which shows playful ways to help your child overcome fears, worrying, etc. While I'm not a psychologist or trained therapist, I like studying CBT and empowering my kids.
I wanted this book to spark creativity in others, and I'm pleased to hear how my book has helped parents minimize power struggles with their children.
I'm excited to share Parenting—Let's Make a Game of It with you. Look inside the book to read snippets and see the table of contents.
Are You Part of a Book Club?
Great! I'd love to participate in your discussion via Facebook or video chat. If you're interested, please contact me (Karen at ThurmSafran dot com). Make sure to also check out the back of the book for discussion questions.
Fun Facts About Me
I grew up in Boston but moved to California after graduating from Mount Holyoke College. Since it's been more than half of my life, I consider myself a Californian.
I'm super close to my kids. When they were in college, I started a tradition of visiting them each quarter. Woo-hoo, we continue this tradition today! Okay, my son only lives an hour's drive away, and I can hop on a quick airplane flight to see my daughter, but I cherish that they want to spend time with little ole me.
LOL, I was not a tech lover when I moved to Silicon Valley but look at me now. I've spent my career in K-12 Education Technology engaging kids in STEM learning.
I've worked for lots of innovative companies, including Apple, iD Tech summer programs, and now I consult for cutting-edge Education Technology companies. Guess which is my all-time favorite job? Yup, being a mom. As a parent, I get to apply my problem-solving, organizational, and leadership skills to empower those I love most—my kids.
After graduating with an MBA, I wanted to make learning fun for kids… just like my parents did with me. Working in K-12 Education Technology helped me achieve this goal, especially managing the Apple Distinguished Educator program and expanding a summer technology program. Even though I've indirectly touched the lives of hundreds of thousands of students, I also want to inspire learning in families. Voila, Parenting—Let's Make a Game of It!
While I'm not very adventurous and have many fears (heights, closed spaces, driving on windy roads with drop-offs, swimming in oceans, you name it), I force myself to go on solo adventurous trips and push myself. They're most empowering! I did white water kayaking in New Zealand, explored the Ireland peninsula alone by car, braved long gondola rides up steep mountains, hiked in the Canadian Rockies with bears, and drove on crazy-busy Israeli roads. Gee, where's my next solo adventure?
Kids really do listen and retain what you teach them. When working on this book, I got a little obsessed working round the clock. Okay, VERY obsessed. My kids were concerned and immediately instituted a fun intervention where each day I had to do something fun. I'd then get phone calls to check up on me. "Hey mom, what fun thing did you do today?" So, playful parenting doesn't stop when your kids are little—and life has a way of coming full circle.
So, next time you're feeling frustrated and overwhelmed…
And you don't know what to do…
Spark your playful spirit and create games to ease challenging moments.
Parenting—Let's Make a Game of It is available on Amazon as a paperback or eBook.
Check out the glowing 5-star Amazon reviews.
★★★★★ ‌"Really great reminders to stay fun and playful with your kids."
★★★★★ ‌"A fun, positive and creative way to parent – must read!"
★★★★★ ‌"Great book and easy to implement!"
★★★★★‌ "Insightful parenting techniques for challenging moments."