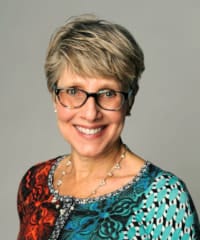 Hi there! I'm Karen, a mom with two grown kids, and I've spent my life immersed in playful parenting.
Let's get real. While parenting is rewarding, it's also stressful.
Like those times when your child doesn't cooperate, argues, and even throws a tantrum. When you rapidly blink away tears before they stream down your face. Sound familiar?
I remember those overwhelming, disheartening, downright exasperating days. And being divorced made it especially difficult since I could no longer depend on another adult in the house to help. Nope, I was on my own. To make matters worse, I was a stressed-out single parent.
I had to do something.
So, What Did I Do?
Luckily, my parents set a positive example with playful parenting. They embraced a "can do!" spirit, used their imagination, and created games to turn around challenging parenting moments.
It was like magic! Life became more enjoyable for everyone.
Goodbye nagging, yelling, and getting into those annoying power struggles. Not only does this playful approach make parenting easier and more fun, but it also empowers your children and connects families.
I wrote Parenting—Let's Make a Game of It to spark your playfulness and ease stressful situations. Written in memory of my parents, it's loosely based on how I raised my kids.
---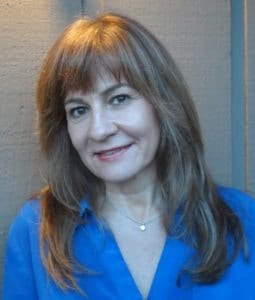 "Unlike most parenting books, this one is easy to read and entertaining. Instead of recommending consequences or rewards, this book teaches you how to create games to encourage desired behaviors in your children. What a joy to read!"
–Marli Diniz, marriage & family therapist
---
Fun Facts About Me
I grew up in Boston but moved to California after graduating from Mount Holyoke College. Since it's been more than half of my life, I consider myself a Californian. 🙂
I'm super close to my kids. When they were in college, I started a tradition of visiting them each quarter. Woo-hoo, we continue this tradition today! Okay, my son only lives an hour drive away, and I can hop on a quick airplane flight to see my daughter, but I cherish that they want to spend time with little ole me.
I love making learning fun for kids. I've spent most of my career working in K-12 education technology, exciting kids about STEM (science, technology, engineering, and math). LOL, I was not a tech lover when I first moved to Silicon Valley but look at me now.
I've worked for lots of innovative companies, including Apple, iD Tech summer programs, and now I do marketing consulting for cutting-edge STEM companies. Guess which is my all-time favorite job? Yup, being a mom. As a parent, I get to apply my problem-solving, organizational, and leadership skills to empower those I love most—my kids.
So, next time you're feeling frustrated and overwhelmed…
And you don't know what to do…
Spark your playful spirit and create games to ease challenging moments.
Cheaper than popcorn at the movies… and just as delicious.
Save with the Special!
eBook $4.99 at Amazon, Kobo, and Barnes & Noble. Paperback $8.99 at Amazon.
See how this approach has helped parents all over the world. Or read a sample chapter and in a few minutes, you'll learn the secret to making chores fun.