When my older child entered the terrible twos, the realization hit. I was in trouble. BIG trouble. Endless power struggles, non-stop nagging, and annoying meltdowns. Oh my. And I still had the threenager years, the effing fours, the sassy sixes, and the troubling tweens…
Something had to change. Parenting was supposed to be fun!
Once I started using my parents' playful approach, things drastically improved. Instead of yelling, I made parenting a game. Kids love to play, so when you're playful, you work with your children rather than against them. Toddlers, school-age children, and even strong-willed kids cooperate—willingly.
Challenge: I had to put away the laundry, but my kids demanded attention.
Solution: Make parenting a game! I reached inside, grabbed two bathing suits, and plopped them on my kids' heads. While acting silly, we marched around delivering the clothes.
Results: Doing laundry was fun for everyone!
"In every job that must be done, there is an element of fun. You find the fun and—SNAP!—the job's a game!"
—Mary Poppins
Playful Parenting
♥  Makes parenting easier
♥  Empowers kids
♥  Connects families
We learn best by example, so I wrote a book of amusing stories. Parenting—Let's Make a Game of It shows playful ways to stop struggling with your toddlers and school-age children. Each light-hearted story only takes 5 minutes, and the down-to-earth tone leaves you feeling encouraged.
Need kids to cooperate? Pumpkin, Pumpkin Drink (Chapter 1)
Want children to help? Let's-Keep-The-House-Neat-Unpacking Game (Chapter 5)
Are your kids upset? The Secret Magical Breath (Chapter 11)
Is it past bedtime? Avoiding the Nighttime Nonsense (Chapter 22)
You'll Learn How To:
Experience more joy with your kids

Create a positive, playful family atmosphere

Make tasks enjoyable so children cooperate

Stop kids from misbehaving

Calm upset and scared children

Empower kids to be independent and responsible
Teach children organizational skills
Only $5.99 (Kindle) and $7.99 (paperback)
Praises for the Book
Check out the glowing 5-star reviews on Amazon.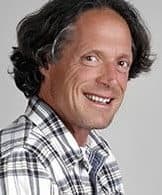 "A charming and helpful book for anyone struggling with their young children. Written in a whimsical tone, the book's gentle wisdom unfolds until you discover your ability to loosen up, have fun, and enjoy your kids." —Dr. Fred Luskin, author of "Forgive for Good" and director of the Stanford University Forgiveness Projects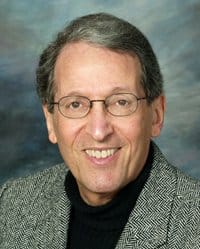 "This book will help any family deal more effectively with their children. They will find it not only useful but fun as well."
—Rabbi Dov Peretz Elkins, co-author of "Chicken Soup for the Jewish Soul"
"This delightful, whimsical book is a fun, easy-to-read treasure. It is playfully and powerfully presented for most anyone who has children in their lives."
—Missy Brown, founder of Deep Play for Kids
Inspires Playfulness
Here's how Parenting—Let's Make a Game of It helped readers.
Shannon made cleaning fun
Thank you for your fabulous ideas. Last night, I needed the kids to help clean the house, fast… they wanted to see a quick episode on TV. But I really needed the house cleaned up before we had people over. So, here's what I told them.
"Okay… here's the deal… I'm going to call out 10 random clean-up tasks each… and 10 for me too. When we've each done 10, we'll watch the show. As soon as you've done a task, come back quickly and I'll give you another."
The house, seriously, was tidied up in FIVE minutes. Have I mentioned, 'thank you, Karen!!'??
Jody's game stopped a tantrum
The book was very helpful! My two-year-old granddaughter was sobbing when we couldn't find her special yellow dress. While her mom and I frantically searched the house, she cried and screamed louder and louder.
We could see a meltdown ready to erupt. After a few minutes of this two-year-old catastrophe, I remembered your trick and clasped my hands and squealed, "We're going to play a mystery game! Want to play with us?"
It was amazing. She immediately stopped crying and held my hand while I cheerfully said, "Is your yellow dress in this drawer? Let's look! Nope, not in there. Where else could it be?" Pretty soon she was squealing with us as we went through the house and finally found it in the dryer. You're right, making parenting a game works! The game changed this dreaded event into something fun.
Parenting—Let's Make a Game of It can spark your playfulness too. Make parenting a game and say goodbye to power struggles.