Are you exhausted trying to get kids to listen? If only there was a simple way to make parenting easier. Good news, there is! Make parenting a game.
Instead of yelling, create games to deal with frustrating moments.
Kids love to play, so when you're playful, you work with your children rather than against them. You'll quickly discover that even strong-willed kids cooperate—willingly.
How to Make Parenting a Game
I've spent my life immersed in this playful approach because it's how my parents raised me and how I raised my two kids.
If it helped me as a stressed-out mom, it can help you too.
That's why I wrote an entertaining, easy to read book with an encouraging down-to-earth tone. Written for busy parents, Parenting—Let's Make a Game of It shows playful ways to stop struggling with toddlers, preschoolers, and school-age children.
This is not your typical parenting book. Through amusing stories, you'll learn how to turn everyday challenging moments into fun, learning experiences.
Want your kids to help with chores? Chapter 5: A Playful Let's-Keep-The-House-Neat-Unpacking Game will inspire you.
Children taking forever getting ready? Chapter 21: Avoiding the Morning Madness tackles this annoying issue.
Is your child anxious? Chapter 11: The Secret Magical Breath teaches stress reduction with mindful breathing.
Want your child to overcome fears? Chapter 12: Winning the Spider Game will make you chuckle at this mom's creativity.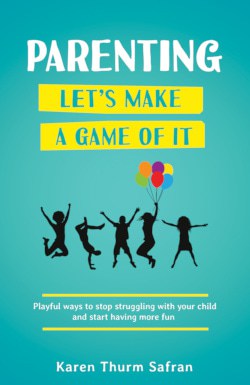 The results?
You'll make parenting more fun.
You'll empower your kids.
Your family will spend more time connecting.
Cheaper than a month of Netflix… and just as entertaining.
Only $5.99 (Kindle) and $7.99 (paperback)
Praises
Read the glowing 5-star reviews, an Amazon #1 New Release in 7 parenting categories.
"Wonderfully written and so witty! I am usually skeptical of parenting/self-help books, but I could not be more impressed with this book! It is broken down into easy to read chapters and every snippet is so applicable to many aspects of parenting."
—Brittney, "The Honest Mom" mommy blogger
"This delightful, whimsical book is a fun, easy-to-read treasure. It is playfully and powerfully presented for most anyone who has children in their lives."
—Missy Brown, founder of Deep Play for Kids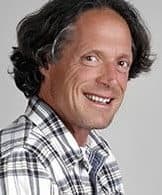 "A charming and helpful book for anyone struggling with their young children. Written in a whimsical tone, the book's gentle wisdom unfolds until you discover your ability to loosen up, have fun, and enjoy your kids."
—Dr. Fred Luskin, author of "Forgive for Good" and director of the Stanford University Forgiveness Projects