Are you frustrated and exhausted trying to get kids to listen? Is parenting way too stressful with its many power struggles?
If only there was a way to make parenting easier and more fun.
Good news, there is!
The Secret to Getting Kids to Listen—Willingly
Make parenting a game!
When you create games, you turn challenging moments into family fun.
This playful approach makes parenting easier, empowers children, and provides more quality family time. As a result, you'll avoid confrontations, end arguments, encourage cooperation, and even get kids to help around the house.
Want to Learn This Approach Playfully?
Most parents are busy and don't have time to read, that's why I wrote a different type of book: Parenting—Let's Make a Game of It. You can flip through this light-hearted book with its "let's-be-real" tone and in only 5-10 minutes read a stand-alone chapter.
Written like fiction, it entertains as well as inspires playful parenting.
Within minutes during spare moments, you'll learn clever ways to get toddlers, school-age children, and even headstrong kids to listen and cooperate—willingly.
Get Ready for These Benefits
Makes Parenting Easier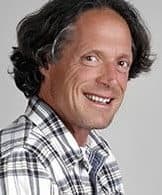 "A charming and helpful book for anyone struggling with their young children. Written in a whimsical tone, the book's gentle wisdom unfolds until you discover your ability to loosen up, have fun, and enjoy your kids."
—Dr. Fred Luskin, author of "Forgive for Good" and director of the Stanford University Forgiveness Projects
Connects Families
"Through stories, parents will discover how to turn tears and conflict into joyful connection and positive change."
—Dr. Cheryl B. Lamin, clinical psychologist
Useful and Fun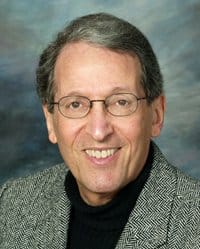 "This book will help any family deal more effectively with their children. They will find it not only useful but fun as well."
—Rabbi Dov Peretz Elkins, co-author of "Chicken Soup for the Jewish Soul"
Easy to Implement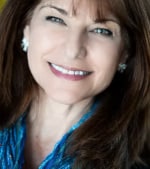 "It is refreshing to read a book of parenting ideas, that is as much fun to read as the ideas are to implement."
—Deborah Hoffman, speech language pathologist and director of Communication Clubhouse
Empowers Children
✔ Gets kids to listen and help with chores.
✔ Calms children when they're upset and melting down.
✔ Entertains kids when they're bored and misbehaving.
✔ Teaches real-life skills like organizing schoolwork, writing papers, and project planning.
Don't just take my word for it, see how this book has helped parents worldwide.
About the Author
Hi, I'm Karen, a mom with two grown kids. I've spent my entire life immersed in this playful approach because it's how my parents raised me and how I raised my daughter and son.
When my children were young, I saw firsthand how parenting was more enjoyable, rewarding, and empowering when I created games to deal with everyday challenges. I wrote Parenting—Let's Make a Game of It to spark playful parenting in others, encourage out-of-the-box thinking, and ease frustrating moments.
If it helped me as a stressed-out single parent, it can help you. Want to learn more?
Much cheaper than a month of Netflix… and just as entertaining.
Save with the Special!
eBook $4.99 at Amazon, Kobo, and Barnes & Noble. Paperback $8.99 at Amazon.
Still not sure? Take a peek at the Table of Contents or look at reviews and praises from mommy bloggers, therapists, and parents.
Read a sample chapter and in a few minutes, you'll learn the secret to making chores fun.