Are you exhausted trying to get your kids to listen?
Who isn't? And now it's even more challenging while we're cooped up with our kids because of the coronavirus pandemic.
If only there was a simple way to make parenting easier.
Good news, there is!
Make parenting a game.
"In every job that must be done, there is an element of fun. You find the fun and—SNAP!—the job's a game!" —Mary Poppins
Make Parenting Easier—and More Fun!
Rather than yelling and getting into power struggles, be playful like Mary Poppins and create games to deal with everyday challenges. You'll transform frustrating moments into family fun while empowering your children and connecting your family.
Kids love to play, so when you're playful, you work with your children rather than against them.
Do you want your kids to pick up their things? No problem!
Create a racing game to music. Within minutes, even strong-willed children will listen and cooperate willingly.
Learn playful ways to stop struggling with your toddlers and school-age kids with an entertaining, easy to read book, Parenting—Let's Make a Game of It. Written for busy parents, the how-to messages are shared through amusing short chapters, and the down-to-earth tone leaves you feeling encouraged.
An Amazon #1 New Release in 7 parenting categories.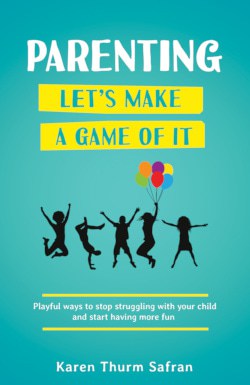 ✔ Ugh, My Child Won't Cooperate—Get kids to listen and help around the house with chores.
✔ Oh No, My Child is Distressed—Calm children when they're upset and melting down.
✔ Uh-Oh, My Child is Bored—Entertain kids when they're bored and misbehaving.
✔ Yeeks, Everything is Overwhelming—Teach real-life skills like organizing schoolwork, writing papers, and project planning.
How to be a Playful Parent
Listen to a parenting coach interview the author on playful parenting.
About the Author
Hi, I'm Karen, a mom with two grown kids as well as a consultant in K-12 Education Technology. I've spent my life immersed in this playful approach because it's how my parents raised me and how I raised my children.
If it helped me as a stressed-out, single parent, it can help you.
I wrote Parenting—Let's Make a Game of It to spark playful parenting in others, encourage out-of-the-box thinking, and ease frustrating moments. Learn more about why I wrote this book.
Testimonials
Read the glowing 5-star reviews on Amazon.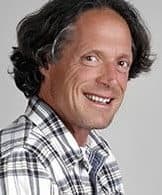 "A charming and helpful book for anyone struggling with their young children. Written in a whimsical tone, the book's gentle wisdom unfolds until you discover your ability to loosen up, have fun, and enjoy your kids."
—Dr. Fred Luskin, author of "Forgive for Good" and director of the Stanford University Forgiveness Projects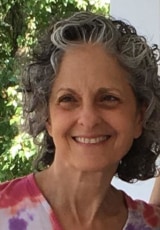 "This delightful, whimsical book is a fun, easy-to-read treasure. It is playfully and powerfully presented for most anyone who has children in their lives. I am excited to pass this on to parents and educators who will benefit from its wisdom."
—Missy Brown, founder of Deep Play for Kids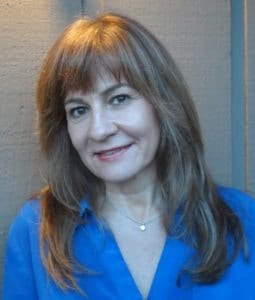 "Unlike most parenting books, this one is easy to read and entertaining. Instead of recommending consequences or rewards, this book teaches you how to create games to encourage desired behaviors in your children. What a joy to read!"
—Marli Diniz, marriage & family therapist
Where to Buy
Available on Amazon as a paperback or eBook.
★★★★★ ‌"Really great reminders to stay fun and playful with your kids."
★★★★★ ‌"A fun, positive and creative way to parent – must read!"
★★★★★ ‌"Great book and easy to implement!"
★★★★★‌ "Insightful parenting techniques for challenging moments."
Look inside this book to see the table of contents and read snippets.
If you need help staying sane during this coronavirus crisis, read my article featured in a parenting magazine: Keeping Your Cool During Coronavirus Quarantine.