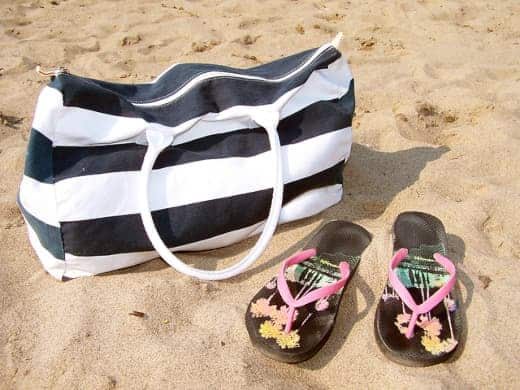 Hooray, it's summer!
Warm days with sunny skies.
And the kids are home!
That's right. During the summer, we get to spend more time with our wonderful kids.
Lots more time.
Yup, three months… that's about 12 weeks.
Twelve weeks?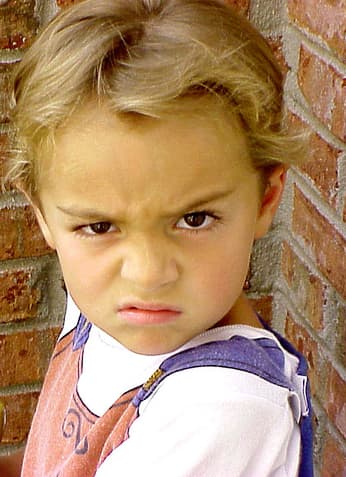 That's nearly 100 days.
Gulp.
And if we spend 10 hours a day…
OMG, that's about 1,000 hours. One thousand hours!
But think of all the fun things we can do.
Adventurous, long road trips.
Ugh, trapped in the car with endless complaints, "Are we there yet? How much longer?"
Lazy, mellow days at home.
Well… more like whining, bored kids fighting over the TV remote.
Special family time together.
Yeah, real special with the "I don't wanna," "C'mon, just a few more minutes," and "Not now" power struggles.
Yeeks! Hundreds of power struggles.
Argh! My kids are driving me crazy. Um… how many more days until daycare resumes and school starts?
Want to Make Parenting Easier?
I'm Karen, a mom with two grown kids, and I've gone through lots of summer months.
Don't get me wrong, I love being a mom, more than anything in the world. But who loves the ongoing conflict?
Not me!
I still shudder remembering blinking away tears when my kids wouldn't cooperate. When they'd narrow their eyes and inhale sharply before screaming, resisting anything I said.
Life is way too short to deal with these frustrating moments.
While it's impossible to completely remove all of the conflicts, there is a way to drastically reduce the number of power struggles.
Want to know how?
The Secret: Make Parenting a Game
My parents had a trick.
They adopted a positive attitude, used their imagination, and created games to turn frustrating moments into family fun.
This playful approach avoids confrontations, ends arguments, encourages cooperation, and even gets kids to help around the house.
Yes, being playful seems counterintuitive during these stressful situations, but it works like magic.
If it helped me as a stressed-out single parent, it can help you.
And once you're introduced to the concept, you can easily start applying it to your own life.
It's really not that hard.
For instance:
Instead of yelling, "Hurry up and get ready! We must leave now!"
Create a Beat-the-Clock Racing game.
Instead of nagging, "You need to clean up!"
Turn on the music and have everyone guess how long it will take to finish.
Instead of worrying that your children's messy hands will smear the walls or get the furniture dirty.
Start marching and singing to a favorite tune, like "The Farmer in the Dell." "Put your hands in the air. Put your hands in the air. March to the sink with your hands in the air."
Introducing: Parenting—Let's Make a Game of It
Loosely based on how I raised my kids, Parenting—Let's Make a Game of It will spark your playfulness and make parenting more rewarding.
You'll learn playful ways to stop struggling with your child and start having more fun.
"Give a man a fish, and you feed him for a day. Teach a man to fish, and you feed him for a lifetime.
As this proverb states, showing is way more effective than straight-out teaching.
That's why I show the "how-to" messages through easy to read, light-hearted, anecdotal stories. They only take 5-10 minutes to read, so it's perfect for waiting in line or during brief spurts of time.
Written in a snarky, "let's-be-real" tone, this entertaining book inspires clever ways to get toddlers, school-age children, and even headstrong kids to cooperate—willingly!
Not only does this playful approach makes parenting easier, but it also empowers your children and connects families.
Why People Love This Book
Entertaining. "Since it reads like fiction, you can kick back and relax while reading it." —Katie Chambers, educator and parent 
Easy to Read. "I loved that when I was busy and only had a few minutes, I could quickly read one of the stories. It was like reading a mini-book with a beginning and an end, with humor and food for thought in between, and it reminded me of the Chicken Soup for the Soul series." —Amazon customer
Easy to Implement. "Quick tips that can be implemented and useful to moms and dads, so they're happier raising kids, is worth taking a look at."—Sunflower DC
Connects Families. "I'm quickly noticing when I put on a huge smile and make a situation sound fun rather than tedious, my preschooler is much more receptive and we have fewer battles. Two thumbs up from us both!" —Julie, "Fab Working Mom Life" mommy blogger
Not Dull or Academic. "The author gives you a ton of new strategies, and she writes in a fun way that keeps you turning pages, not the dull, academic style of many other parenting books. I cannot recommend this enough!"—Tracey Price, parent
Relatable. "The characters and situations are so easy to relate to- it's like she was describing my own family's day and challenges!" —P. Stanners, parent
Refreshing. "It is refreshing to read a book of parenting ideas, that is as much fun to read as the ideas are to implement." —Deborah Hoffman, speech language pathologist and director of Communication Clubhouse
You Can Do This Too!
✔ Make parenting easier and more fun.
✔ Empower your children.
✔ Provide more quality time to connect as a family.
✔ Entertain kids when they're bored and misbehaving.
✔ Calm children when they're upset and melting down.
✔ Get kids to help around the house with chores.
✔ Teach real-life skills like organizing schoolwork, writing papers, and project planning to meet deadlines.
Go ahead and look inside the book.
Check out the glowing 5-star reviews on Amazon.
★★★★★ ‌"A fun, positive and creative way to parent – must read!"
★★★★★ ‌"Great book and easy to implement!"
★★★★★‌ "Insightful parenting techniques for challenging moments."
★★★★★ "Delightful short stories that inspire creative parenting."
Start experiencing more joy with less parenting stress. What are you waiting for? Parenting, let's make a game of it!